New Gen Bootcamp
Digital invitation and schedule for MP's New Faces Bootcamp, where young models gain industry insights from experienced professionals.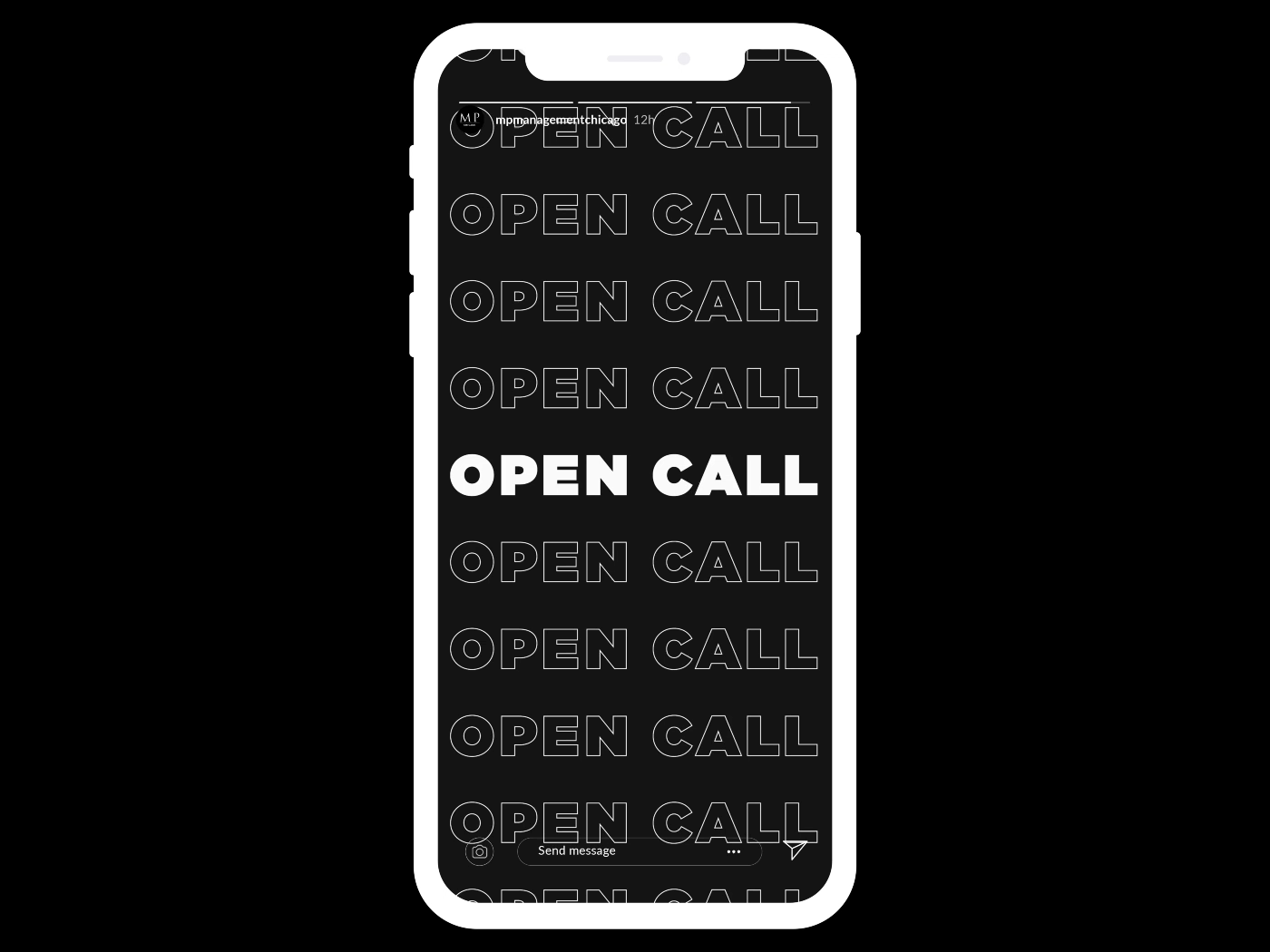 Instagram Story
Minimal Instagram story promotion to raise awareness of MP Chicago's open call
Open Call Instagram Posts
Minimal Instagram posts shared in conjuction with Instagram story to raise awareness of MP Chicago's daily open call.
Test Shoot Directives
Digital Guide provided to models, informing them of the basics of movement, recommended clothing choices, and styling for test shoots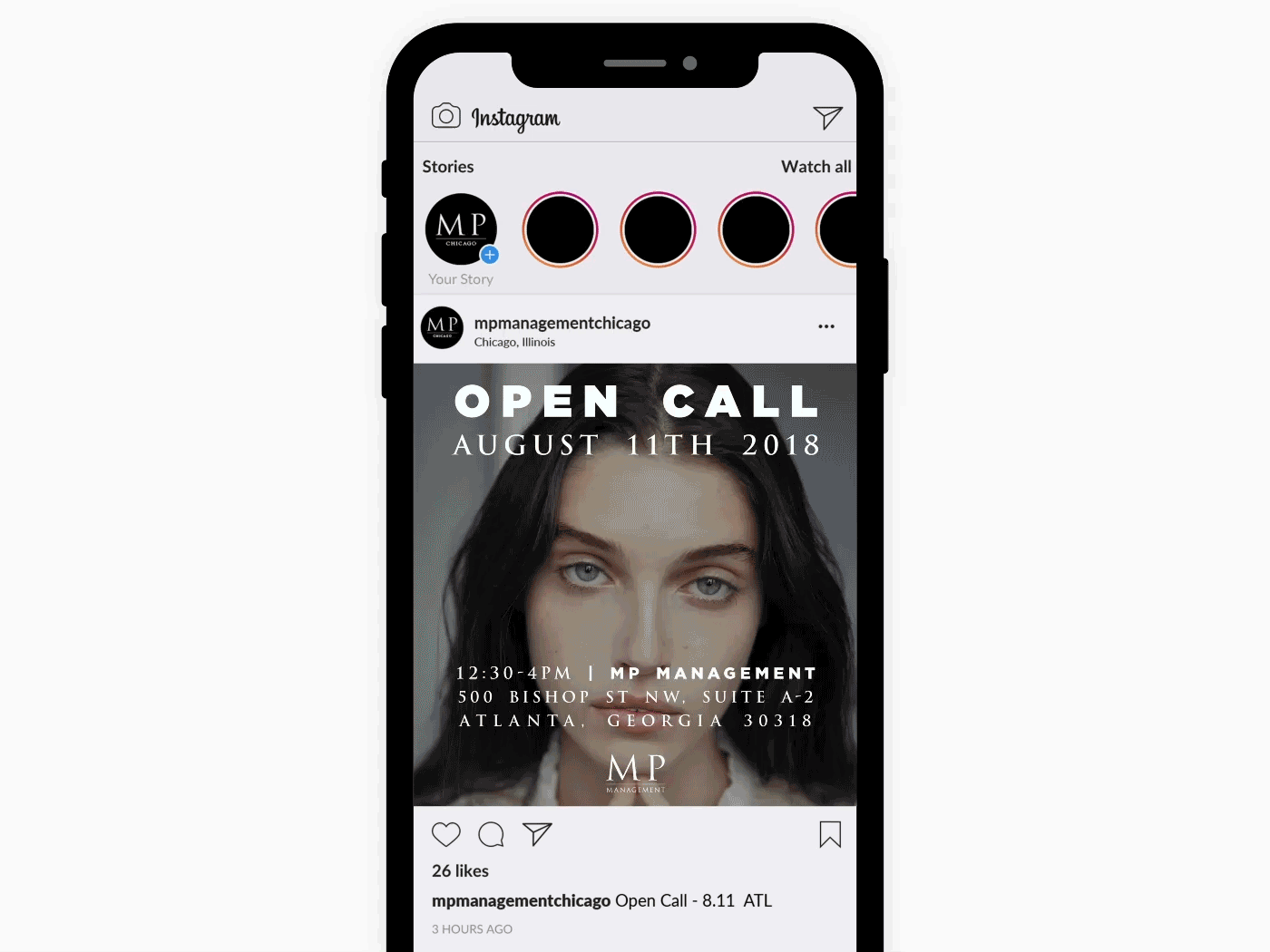 Instagram post advertising MP Chicago's Lollapalooza Competition & Digital invitation to a sponsored event at TAO, a restuarant / nightclub located in Chicago's River North neighborhood.